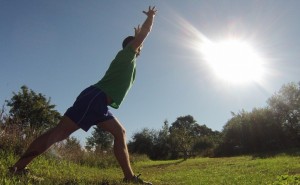 The stronger and more mobile your back and spine is in your 60's and 70's, the greater quality of life you will experience according to a new study out of Japan. Greater back muscle strength standing, better spinal alignment, and more spinal flexibility in a group of men who's average age was 70 was shown to go along with a higher quality of life in physical and mental measures.
Improving spinal alignment, mobility, and strength is exactly what we do in our Chiropractic office. Those who are consistent with their spinal health and wellness care can look forward to the best chances for a better quality of life as they age!
https://www.ncbi.nlm.nih.gov/pmc/articles/PMC3099149/
Material on this blog is provided for informational purposes only. It is general information that may not apply to you as an individual, and is not a substitute for your own doctor's medical care or advice.
Reading this blog should not be construed to mean that you and I have a patient-physician relationship.
The inclusion of any link does not imply my endorsement of the linked site or its affiliates,
NEVER DISREGARD MEDICAL ADVICE OR DELAY SEEKING MEDICAL CARE BECAUSE OF SOMETHING YOU HAVE READ ON OR ACCESSED THROUGH THIS WEB SITE.